Build a Welcoming Church Website That's Easy to Maintain
Engage your community and eliminate busywork with our free church website builder.
Create site
Create a free account or sign in to start building your church website.
Learn How Faithlife Sites Works
Watch a quick overview to see how Faithlife Sites makes it easy to build and maintain your church website.
Get Help Building Your Site
Get tips and resources for critical steps as you build your church website, so you know you're following best practices.
No More Copying and Pasting
Write something once-whether announcements, calendar events, or sermon details-and Faithlife puts it where people will see it.
No More Copying and Pasting
Write something once-whether announcements, calendar events, or sermon details-and Faithlife puts it where people will see it.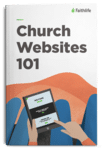 ---
Equip Anyone to Edit Your Site
Share editing access with your whole church staff or specific volunteers-all tech levels welcome.
Simple customization
Adjust fonts, color schemes, menus, and pages easily with a simple click.
Unlimited pages
Create custom pages for every ministry, missionary, small group, and more.
Any-time edits
Edit anything on any page any time, no permission required.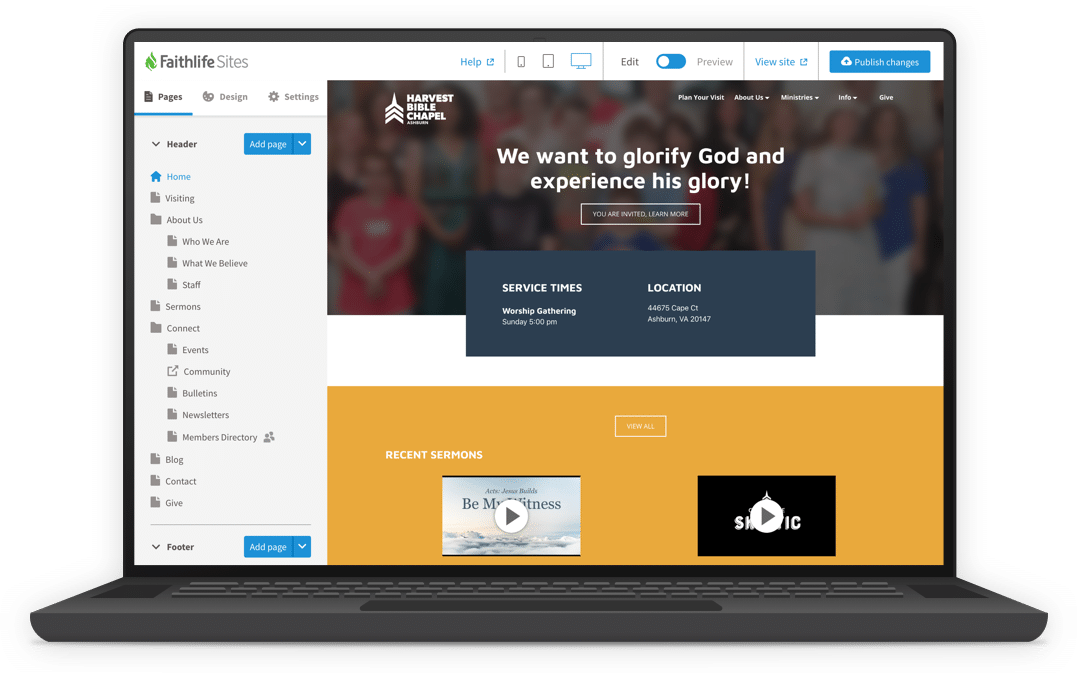 "Once our church started with Faithlife Sites and began to use the software and design templates, it was a no-brainer."
— Chase K., First Christian Church, CA
---
Engage Your Congregation
Take Sunday into the week. Help people give, find your teaching, and get involved.
Online giving
Embed forms and links for online giving, or get them automatically with Faithlife Giving.
Event calendar
Create events people can download to their phones or computers with a click.
Livestreams and sermons
Post your live streams and sermons, and store up to 50GB worth of media.
Email newsletters
Use drag-and-drop templates to send unlimited media-rich newsletters.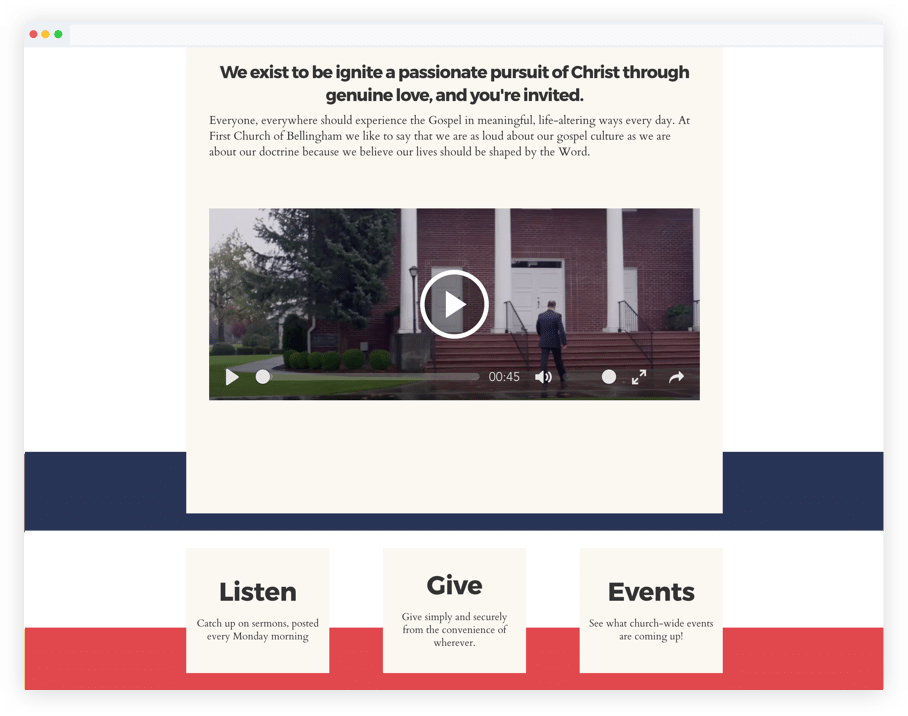 "Requires very little weekly massaging. As a bivocational pastor and website admin, I don't have a lot of time to keep updating my site … Faithlife Sites pretty much takes care of all of that."
— Dennis D., pastor
---
Welcome Visitors
Stand out, be seen, and help people get to know your church before they even step inside.
Online search help
Our templates make it easier for your church to show up in online searches.
Mobile-friendly design
Your site automatically adjusts for reading on phones and tablets.
Clear directions
Make it easy for visitors to find you with built-in maps and directions via text.
Automated follow-up
Send automated emails to help visitors get connected.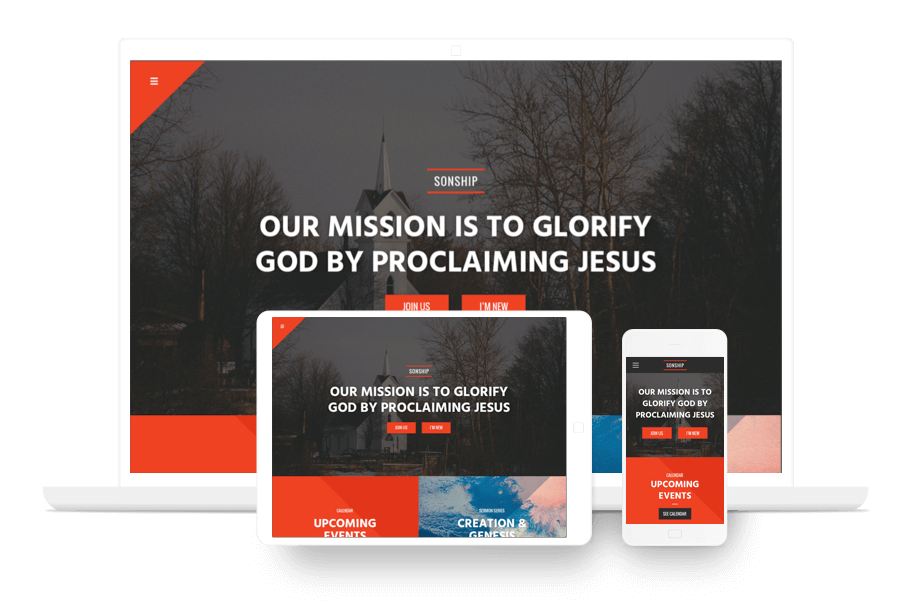 ---
Stay Connected
Let staff, members, and visitors find the information they need fast.
Staff directory
Connect visitors and members with the right staff or volunteer.
Online community
Share prayer requests, messages, reading plans, and more through Faithlife Groups.
File storage
Upload photos, videos, and church documents to cloud storage.
Members-only pages
Provide custom content only members can see, like a church directory.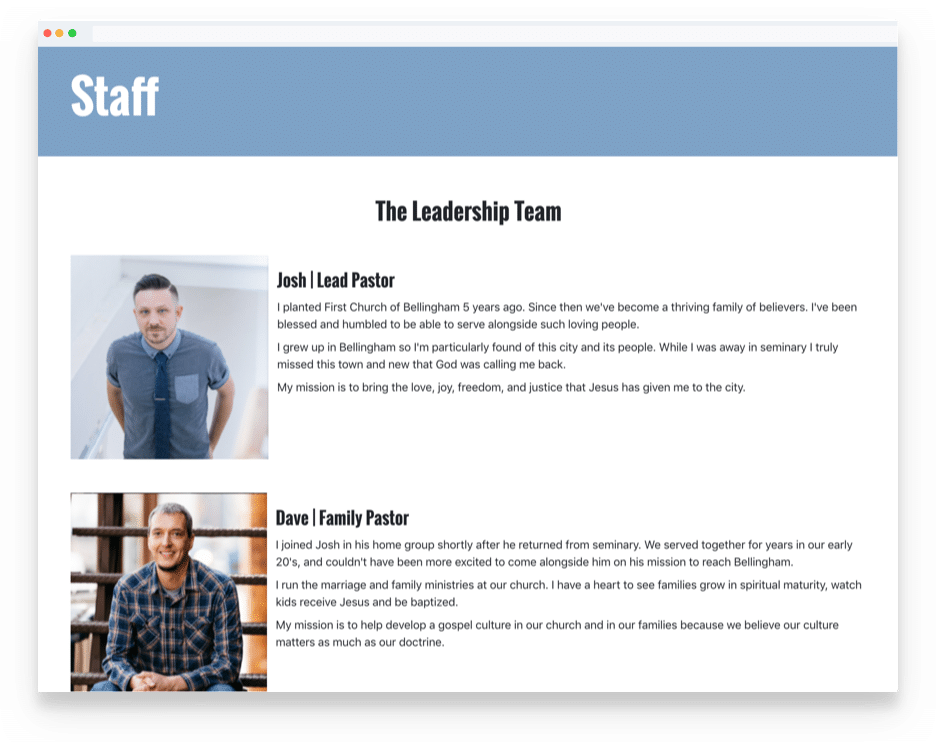 Get Faithlife Sites the Way That Works for You
Church Website

Create your site for free, then upgrade later for a custom domain and other features.
Start free
Integrated Ministry Platform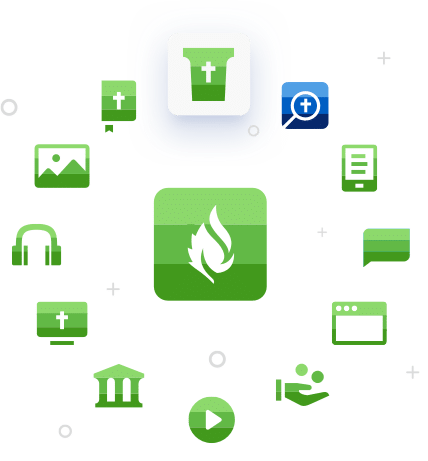 Get Faithlife Sites and other essential tools you need to plan your service, manage your church, and disciple your people.
Learn more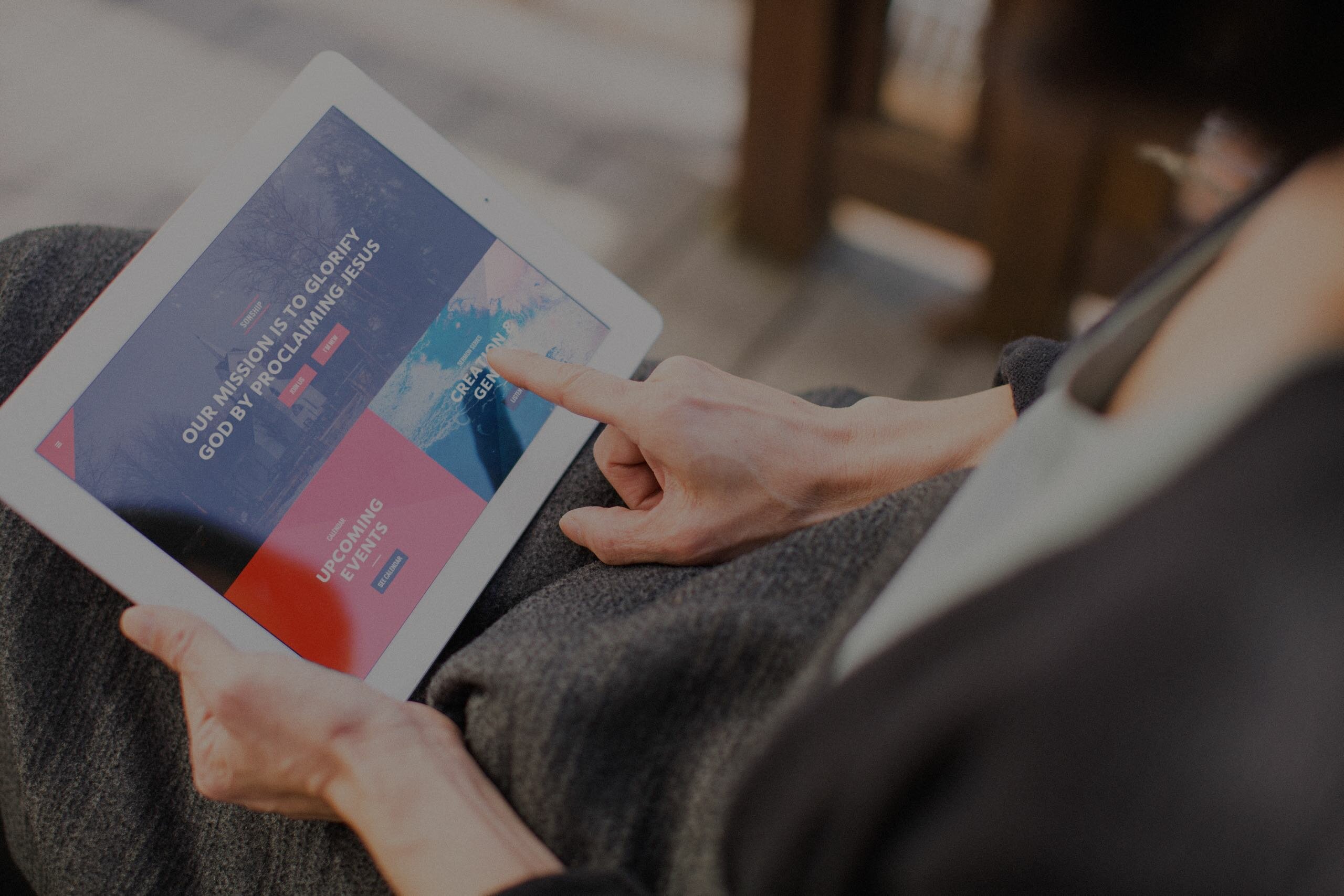 ---
Get Free Live Support
We staff our support center every weekend in case your church runs into issues, even on Christmas Eve and Christmas Day.
Online support
Post questions, comments, or ideas from improvements in our online community, and get help within minutes.
Personal training
Get one-on-one help from our team of experts on how to get the most out of Faithlife Sites.